When you're on the go, your best friend and resource can be your phone. In the age of smartphones, apps are like guiding stars: They can point you in the right direction for a hotel, tabulate expenses, send postcards, and much more. When used together, these apps can be the ultimate travel tool, placing a wealth of information at your fingertips no matter where you are on the planet. We've rounded up a selection of top 10 travel apps for the digital-savvy traveller below.
Skyscanner
Finding the most affordable flight and hotel, while making sure you'll have plenty of spending cash during your trip, can be a little tough. Check out these apps to be a master planner.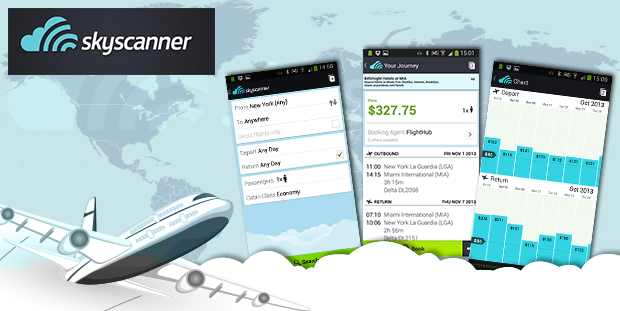 Flights, hotels, rental cars — Skyscanner has got you covered. The app searches for the most affordable and best options via its travel partners. Like with Google Flights, you can see the cheapest dates to fly through a month view calendar, and you can also get alerts when prices change. If you're not sure where exactly you want to go, Skyscanner offers a category that lets you explore "Top Deals" from your nearest airport, as well as a curated list of destinations at affordable prices.
Airbnb
Whether legal in the city you're visiting or not, Airbnb is a household name. The app undercuts hotels by offering far cheaper prices, and a more authentic experience by staying with a local, or their home. The app recently added a new feature called Trips, which offers Experiences to choose from during your stay — these are curated events you can partake in with local guides. Eventually the app will become an all-in-one travel app that lets you plan your day, book a car, and more.
Weather+Free
Stop trying to decipher the weather forecast on the evening news (particularly when it's in a foreign language). With its simple interface, the Weather+Free  app informs you (in English) of the climate in multiple locations. It features the local time, temperature, humidity, visibility, wind speed, and other key factors that will inform your decision about what to wear before stepping outside.
Citymapper
Comprehensive, easy to use and also playful, Citymapper offers more detailed journey planner information than Google, including real-time departures and disruption alerts, as well as Uber integration and cycle routes.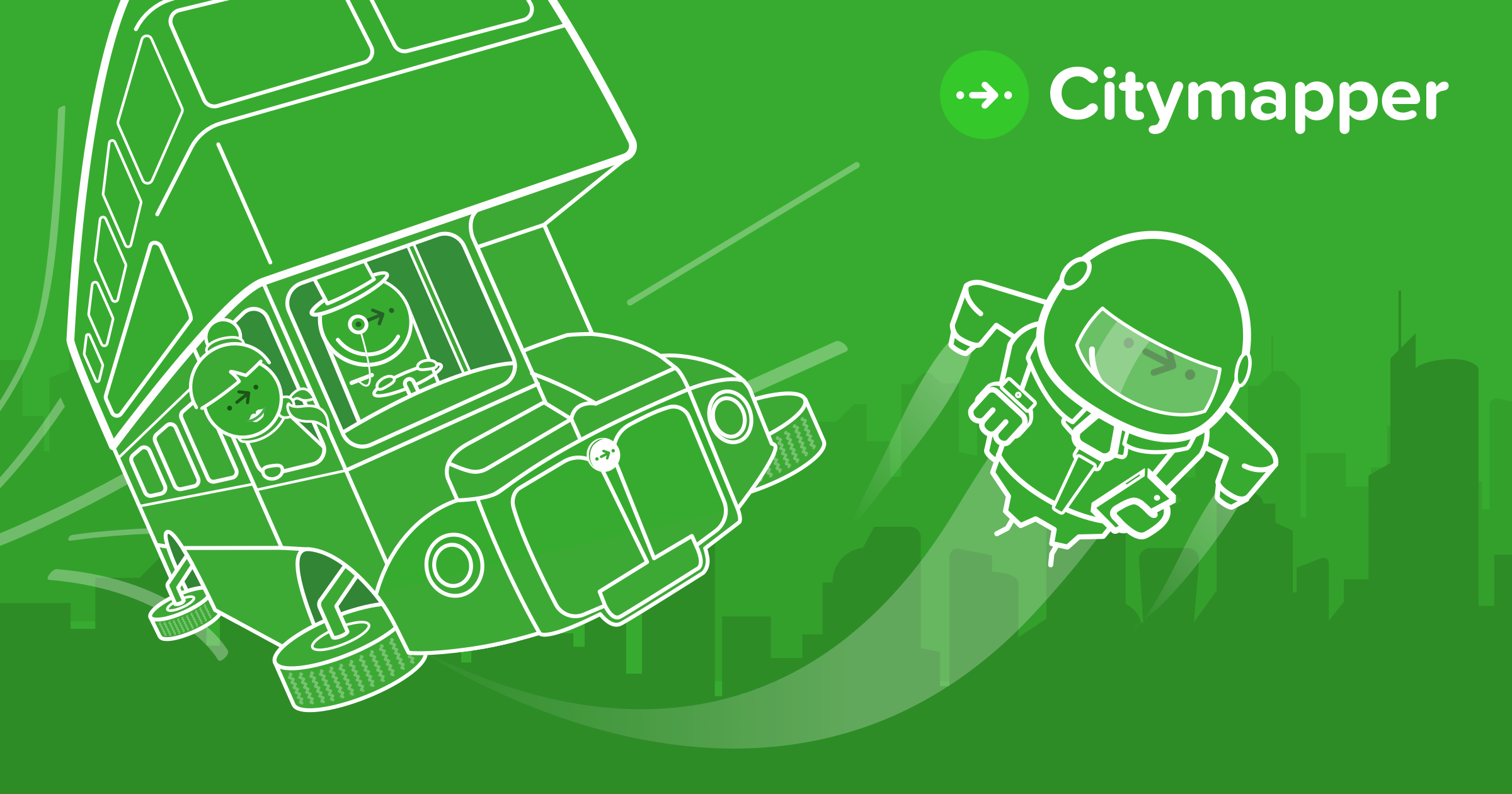 It is available in around 30 cities worldwide, with all the obvious city-break destinations covered. It even tells you how long your journey will take by jetpack – useless information really, but hopefully something to cheer you up when your train is cancelled.
Uber
You've finally arrived at your destination, but how do you get around? Uber can help you. Active in about 77 countries and 527 cities, Uber is the global king of ride-sharing apps. The app pioneered on-demand services, and it can be particularly handy when you're abroad. You can quickly request a car directly within the app after perusing an assortment of differing vehicle rates and fare quotes.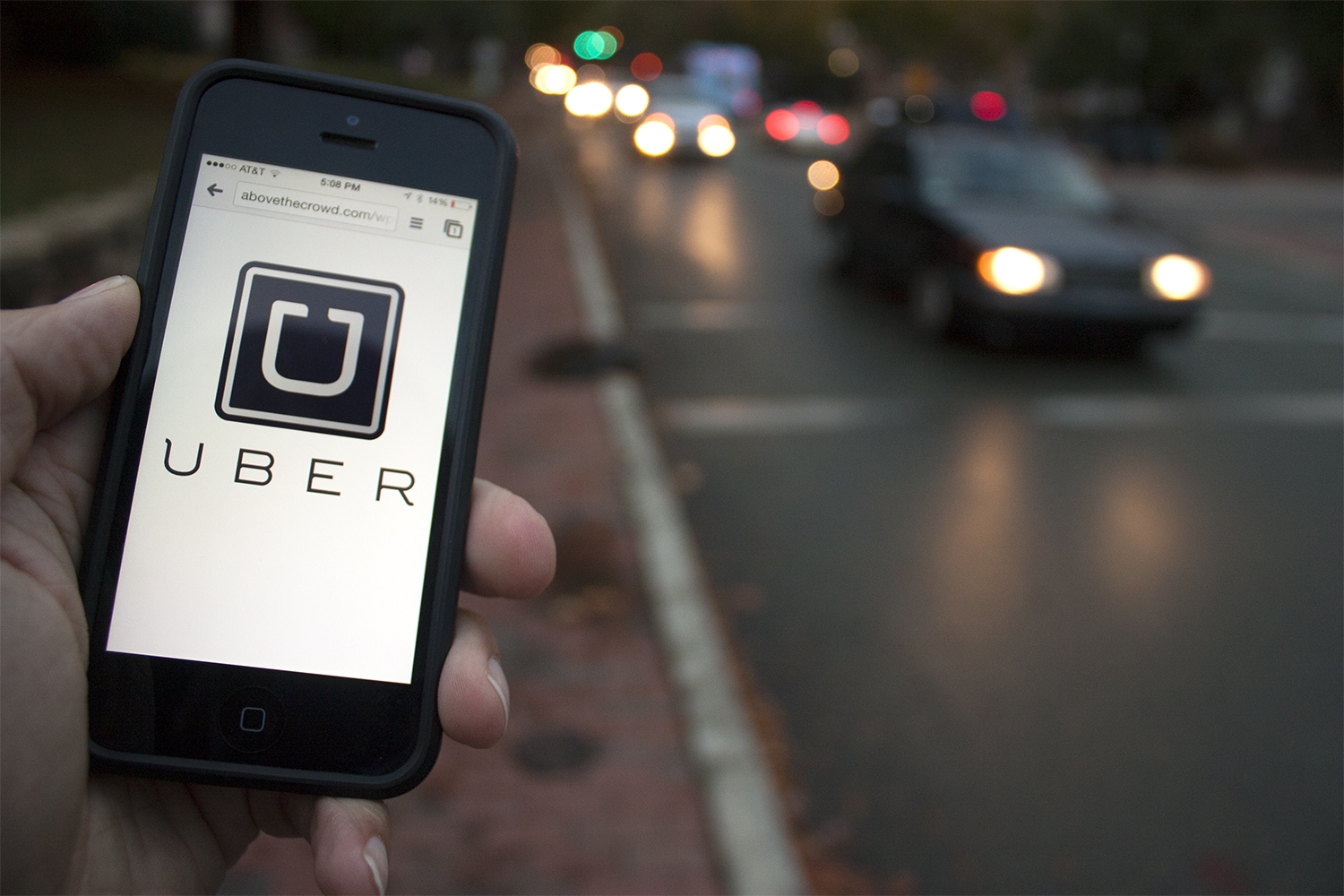 Afterward, you can connect with your personal driver, track the approaching car's location, and securely pay your fair using a credit card — no cash needed. Rather than trying to find a taxi or a taxi stand, just bring one straight to you.
XE currency
XE is the go-to site for currency conversions on the web, so it's no surprise that its app is so popular: with over 20 million downloads since launch. It has lots of business-oriented features, such as rates for precious metals and historic currency charts, but for the traveller it is most useful for the simple fact that it's able to convert every world currency. It also functions offline by saving the last updated rates, which is great if you're in a place with limited connectivity or trying to save on data.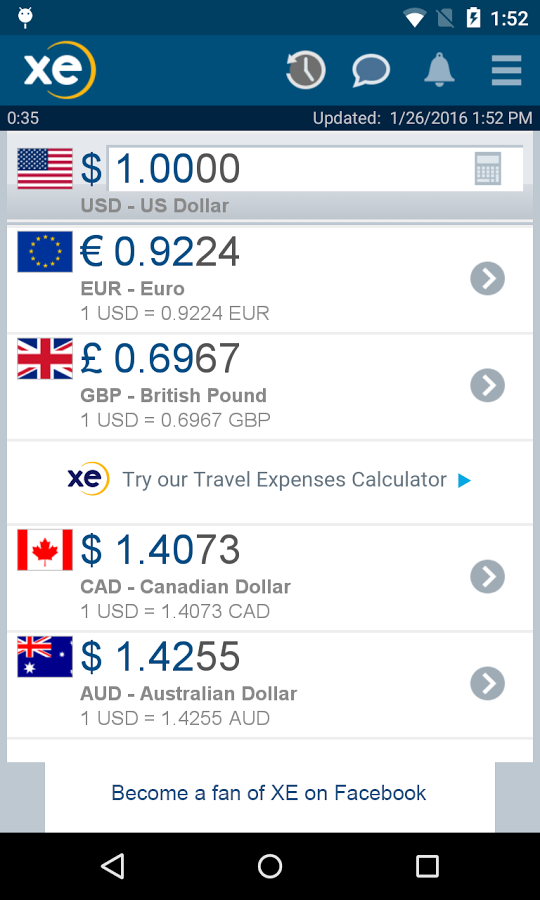 It's constantly being updated and offers live exchange rates for "every world currency and precious metals."
Goby
When you're in a foreign city, you sometimes look around and ask: Where are all the people? Goby has the answer. This app pinpoints the neighborhood hot spots (including museums, hotels, eateries, and more) in your vicinity. But its true value comes in finding nearby events. You'll discover concerts, plays, and more right around the corner. It's really your event guru.
TripAdvisor
TripAdvisor is a catch-all app when it comes to travel. You can quickly peruse millions of reviews, opinions, videos, and photos pertaining to just about anything related to your trip — bars, restaurants, hotels, airlines, and more. You can use TripAdvisor's Near Me function to find well-reviewed places close by, but the best feature the app has to offer is the number of countries it supports — it's just everywhere, making it a necessary guide for every traveler. Furthermore, you can ask specific travel questions in the app's forums or add your own reviews in a similar fashion to Yelp.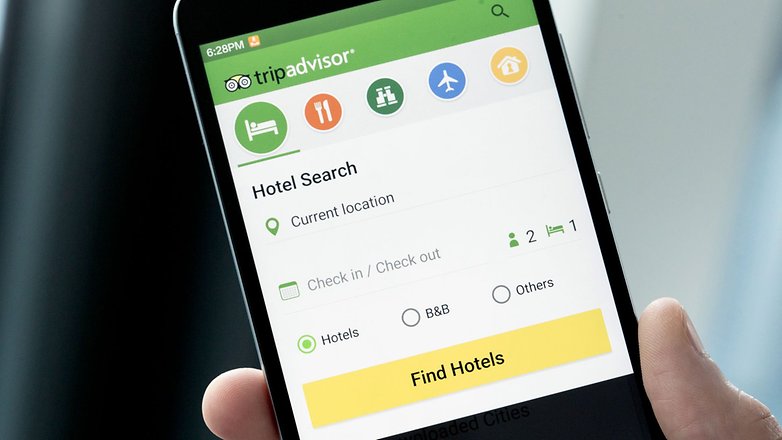 Google Translate
When your Rosetta Stone education falls short, turn to Google Translate. This is your pocket-size interpreter. This app can rapidly translate whole paragraphs of text or even the spoken word. Simply say a phrase in English, and Google Translate will repeat your words in the foreign language of your choice.
This translator can be a useful tool to support your own, more serious language learning, but realistically, it's most useful on a practical level quickly translating day-to-day words you come across on your travels. For example, you can hold your camera up to text – such as a sign, or a menu – and Google will translate it for you instantly. It's an essential app for any traveller.
Circa
If you're traveling through multiple countries in a short period, it can be a little tricky to keep track of the time. Circa is a beautiful and simple timezone tracker that lets you check what time it is where you are, and where you're heading. You can also add your home time, in case you want to keep in touch with people back home. The app will show times that overlap where both parties should be awake.
The best travel apps help you stay organized, on time, and on budget whether you're traveling for business or pleasure. Explore top 10 travel apps above to have a wonderful trip in the future.
Note: All of these applications are available on both Android and iPhone operating systems and are free to download.
Comments
comments